Currently Coveting: June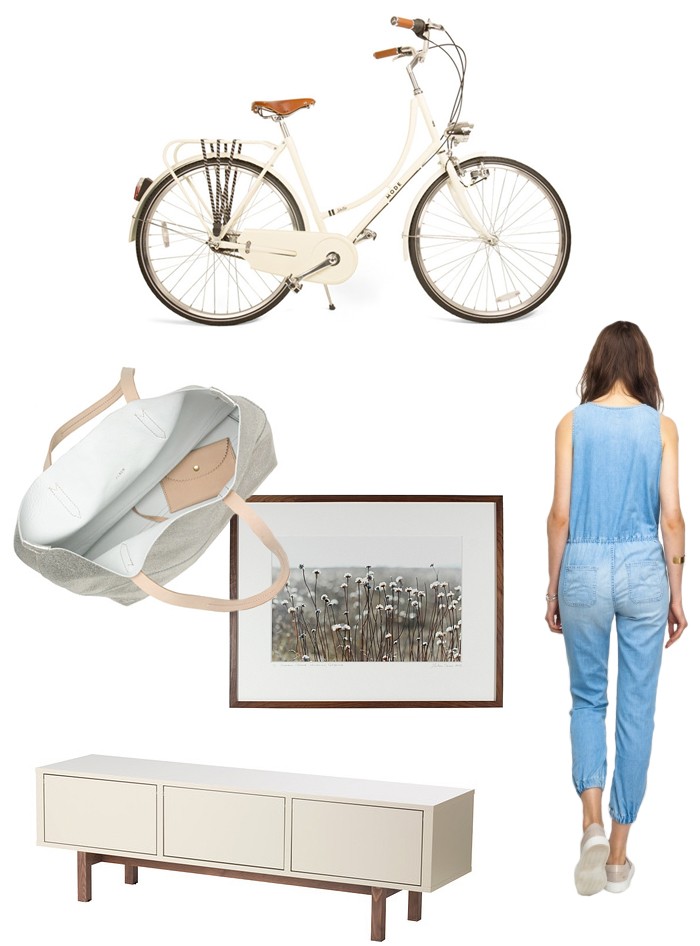 I have so many exciting plans for June! Since Summer is in full swing (and Lo's birthday is toward the end of the month), I can already tell that our little family is going to be getting into quite a few adventures. I would love to get outside and play a bit more, make a few changes in our space and dress the part for Summer.
"Stella" by Mosi Bicycles - I've been wanting a (cute) bike for the longest time. We have an amazing trail right next to our apartment and it would be so fun to get out with Lo and Mr. Jackson on the weekends and enjoy the fresh air. This sweet ride just needs a basket for stashing picnic goods and farmer's market finds.
J.Crew Downing Tote - I'm expanding Chelsea & The City and taking on a few editorial styling jobs this month. With all the running around (sourcing clothes, picking up flowers from the market, lugging supplies to shoots), I think it's finally time to invest in a great tote. While I love Cuyana's option and the classic Downing tote is gorgeous, the fun metallic really makes a statement!
Serena & Lily Painting - I've yet to hang any art in our place (it definitely doesn't feel homey yet) and I'm thinking neutral but graphic gallery walls are the way to go. This earthy piece is just the thing to ground a few family photos and fun prints, don't you think?
"The Jumpsuit" - This denim jumpsuit is perfect for all sorts of Summer happenings. I can definitely see this piece at the market, at the park or even dressed up for a more fashion-forward occasion.
Ikea STOCKHOLM - Even though this piece of furniture is marketed as a TV unit, I can totally see it as a sideboard in our dining room or as a catch-all in our front hall. We're definitely still missing a few key pieces in our apartment and I'm really excited to dedicate some time to finishing things up this Summer.
What are you coveting right now?